| | Admission Rate | Average MCAT Score |
| --- | --- | --- |
| Penn Students & Alumni | 82% | 517 |
| Applicants Nationally | 43% | 512 |
How difficult is it to get into the Perelman School of Medicine?
Given that it is well known for being among the top medical schools in both the U S. and the world, Penn Med's admissions process is extremely rigorous. With one of the lowest acceptance rates in the nation, it is also extremely selective.
Perelman School of Medicine Acceptance Rate
Penn Med's acceptance rate for 2019 was 4%. 720 out of the 6,500 applicants were interviewed, for a total interview rate of 11%. Ultimately, 150 accepted students ended up matriculating.
46 percent of the first-year students at Perelman were male, and 54 percent were female. Additionally, there were 3 percent international students and 76% out-of-state students in the student body.
Related Article: Medical Schools in Pennsylvania
It probably comes as no surprise given the University of Pennsylvania Medical School acceptance rate that accepted students have high MCAT scores. On a scale of 472 to 528, accepted students typically receive a score of 521. 4. You would be in the 10th percentile of accepted students with a score of 517, and in the 90th percentile with a score of 525.
Perelman School of Medicine Average GPA
Additionally, the medical school demands that applicants perform well in their undergraduate coursework. The average GPA for admitted applicants is 3. 89, with a range of 3. 74-4. 0 for the 10th and 90th percentiles respectively.
Majors for Matriculants to Perelman School of Medicine
Perelman does not mandate that you major in a particular field or even discipline, like most medical schools do. Nevertheless, 79 percent of admitted students majored in a science field, while only 21 percent chose to pursue other fields of study.
Perelman School of Medicine Application Deadlines
Before November 1st at 11:59 p.m. Eastern Standard Time (EST), you must submit your application to the Perelman School of Medicine through the American Medical College Application Service (AMCAS). You will receive a medical school supplemental application once you are recognized as a verified applicant. You must submit it by December 1st at 11:59 p.m. EST along with your $90 application fee or fee waiver, MCAT score, and letters of recommendation.
Interviews are by invitation only between September and January.
You must submit your AMCAS application by August 1st and your finished application by August 15th if you're applying for Penn Med's Early Decision Program (EDP). You must speak with the Office of Admissions before June 1st of the relevant admissions cycle in order to apply under the EDP plan.
To ensure they have enough time for each step of the process, the Perelman School of Medicine admissions office advises all students to submit their applications as early as possible.
Perelman School of Medicine Requirements
Admission to the Perelman School of Medicine is not determined by a student's completion of a particular course, but rather by the knowledge and skills they have acquired throughout their education as they get ready to become a doctor. Accordingly, there are no set requirements for admission; rather, students should show that they have developed skills in:
English and communication

Biology

Chemistry

Physics and mathematics

Behavioral disciplines
Additionally, candidates must possess a bachelor's degree in the arts or sciences from a U.S. institution that is accredited. S. or Canada before they matriculate at Perelman. They must finish at least one year of science coursework at an accredited institution in the U.S. if they attended a foreign university (outside of Canada). S. before they apply.
UPenn Medical School Tuition
The annual sticker price for tuition at the University of Pennsylvania School of Medicine is $65,497. The school projects a total annual cost of $91,184-100,019, depending on the year and the person, for food, housing, and other expenses.
Most students, however, don't end up paying full price. The majority of the 86% of Perelman students who receive financial aid also receive merit scholarships. The Twenty-First Century Scholars Program offers 30 full-tuition scholarships each year.
The average student graduates with $129,945 of debt.
UPenn Secondary Essays
Your personal statement and the secondary essays for Penn Med will be due in addition to this. The current prompts are listed below, along with our recommendations for how to respond.
Some general tips:
Get started early.

Make your responses specific to Penn Med wherever possible.

Be honest.
Have you taken any online courses for credit? Y/N
This is a straightforward question that solicits a straightforward response. If there is room, list any online courses you have taken for credit.
Have you ever been recognized by a local, state, or national organization? If so, mark Y/N and list all honors here.
Again, this response doesn't need to be embellished; just list your honors, if any.
If so, please describe your plans for this time in no more than 500 characters. If not, did you take any time off between graduating from college and starting medical school?
This is a chance for you to show how mature and experienced you have become since your undergraduate years. In your "gap" time, you might have wished to gain professional experience or perspective. Or perhaps you simply didn't feel prepared or had other plans at the time. Give a sincere response, highlighting the good aspects and how you think it helps you prepare for medical school right now.
Have you engaged in any international endeavors outside of the U S. Y/N (1000 characters or less) before submitting your AMCAS application?
If you've engaged in any international endeavors, especially humanitarian or volunteer work, briefly describe them and explain how they've helped you prepare for a career in medicine. Additionally, you ought to relate it to your development and outlook on life.
Do you have any unique, special, personal, or difficult aspects of your background or circumstances that you would like to share with the Committee on Admissions that aren't covered elsewhere (for example, if you have siblings or other relatives who are Penn students or are applying as a couple)? Y/N If Yes, please provide an explanation and keep your reply to 1,000 characters.
The purpose of this question is to provide the Perelman admissions committee with more information about your background and potential contributions of your experiences to the formation of your student identity. They will consider this information when evaluating your application, such as if you encountered a particular challenge that might have had an impact on your coursework.
Of course, lying about a hardship or anything else on your application is never a good idea.
Have you or your family experienced economic hardships? Y/N. If Yes; Please explain briefly in 1,000 characters:
This will provide Perelman with information about your background and any uncontrollable circumstances that may have affected you as a student and candidate, similar to the previous question. Just be honest here; it will serve you well.
If you have worked with a Penn faculty mentor while employed by the University of Pennsylvania Health System or Children's Hospital of Philadelphia, please list their name, department, contact information, and start and end dates.
This is another one with a clear response. Just be honest here.
Please be as specific as possible and keep your response to 1,000 characters when describing why you want to attend the Perelman School of Medicine:
You might have been asked this "Why us?" question when submitting an application to undergraduate institutions. You must look deeper than the surface to find the specific features of Penn Med that appeal to you.
Steer clear of factors like prestige and U. S. Instead of concentrating on news rankings, pay attention to the curriculum, your program's approach, its strength in your chosen specialty, its research opportunities, its extracurricular activities, its faculty, etc. You may mention its stellar reputation, but refrain from coming across as someone who is merely considering the school for its brand recognition. When describing your motivation for attending Penn Med, be as specific as you can.
All students are encouraged to feel safe and welcome at the Perelman School of Medicine. The following optional inquiries about gender identity and sexual orientation are made in this spirit: You can select to respond to either, both, or neither of these questions. This won't affect your application in any way, and it won't be disclosed as part of the admissions procedure. Instead, by knowing this information, we'll be able to more easily accommodate any visits you make to the School of Medicine. Please feel free to elaborate in the "Other" option if none of the following designations adequately describe how you identify. "We acknowledge that advancing our knowledge of sexual orientation and gender identity is a continuous process, and we welcome your input." Do you identify as Heterosexual/Straight, Gay, Lesbian, Bisexual, Asexual, Queer, or Other (please check all that apply)?
Which of the following best describes you: cisgender, transgender, gender non-conforming, gender non-binary, other?
If you have a preferred name and/or preferred gender pronouns, kindly let us know.
Please be aware that your answers here won't affect whether you get into the school. However, if you do receive an invitation for an interview, they may be advantageous to you. When prospective students come to campus, Perelman wants them to feel safe and welcome. They will be able to put you in touch with helpful school ambassadors who can show you the resources they have available for students who belong to these underrepresented groups by learning the answers to these questions.
If you feel comfortable, you may choose to respond to this series of questions. Remember: your responses will NOT factor into your admissions decision.
UPenn Medical School Interview
Traditional interviews are conducted by Perelman between the months of September and January. Only those who have received an invitation can attend these interviews, and as part of the admissions criteria, this assessment will be included in the overall review of your candidacy.
Previous applicants have been questioned about why they wanted to attend Perelman in particular, their weaknesses, and other things.
There's no quick formula for acing your med school interview. However, there are some ways to make sure you're giving it your all. Start by considering your path to medicine. Why have you pursued various opportunities, activities, and so on, and how do they fit into the overall picture? How do your experiences connect to your larger goals?
Additionally, you must conduct thorough research on Perelman. The admissions committee wants to know that you'd be a good fit for them even though they are aware that you are applying to other medical schools. For this reason, it's crucial to learn everything you can about Penn Med and every school you interview with.
The saying "practice makes perfect" is applicable here, but there is such a thing as over-practicing. You don't want to come off as disingenuous or rehearsed. Try some practice interviews to get you in the mood and see if you can control any nervous tics, but don't overthink it. Try to be as natural as possible.
UPenn Residency Matches
Graduates of the Perelman School of Medicine find residency positions across a variety of specialties in the following fields:
Primary care: 38.3%

Surgery and Surgical Specialties: 24.8%

Other Specialties: 36.9%
Within these, the top five specialties are:
Internal Medicine: 20.8%

Pediatrics: 8.7%

Anesthesiology: 8.1%

General Surgery: 7.4%

Psychiatry: 5.4%
In the end, medical school will position you for a bright future in a variety of specialties.
About MedEdits
MedEdits assists students in being accepted into residency and medical school programs. Our consultants have years of experience working as faculty at the nation's top medical schools and on admissions committees for medical schools.
Need Help With Medical School Admissions?
Schedule a Free 15 Minute Consultation with a MedEdits expert.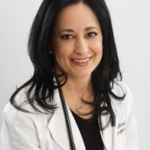 My MCAT, GPA, and AMCAS for MD/PhD (ACCEPTED to UPenn Med School)
FAQ
How hard is it to get into UPenn medical school?
UPenn Medical School's current acceptance rate is 3. 8%, and we can look to admissions statistics for the class of 2026 to see that Penn Medicine%27s standards are stringent: Matriculants: 149 (92% out-of-state, 8% in-state) Mean GPA: 3 92. Mean MCAT: 521. 7.
What GPA do you need for UPenn medical school?
Additionally, the medical school demands that applicants perform well in their undergraduate coursework. The average GPA for admitted applicants is 3. 89, with a range of 3. 74-4. 0 for the 10th and 90th percentiles respectively.
Does UPenn have a 7 year med program?
There isn't a joint BS-MD program between Penn's School of Medicine and the University of Pennsylvania. Other institutions do offer joint-degree programs that let students earn both a bachelor's and a medical degree in six or seven years.
Is UPenn good for med?
Rankings for University of Pennsylvania (Perelman) in 2023 The university is ranked No. 6 (tie) in Best Medical Schools: Research and No. 20 (tie) in Best Medical Schools: Primary Care. Schools are ranked based on how well they perform against a number of generally recognized indicators of excellence.