It wasn't by chance that McDonald's rose to the top of the global fast food chain. Many years of innovation and unconventional corporate strategy, which have defined the chain since the first McDonalds opened in the late 1940s, are responsible for those decades of success.
McDonalds Hamburger University is perhaps one of the key innovations that led to the company's subsequent global expansion. Early in the 1960s, a small training seminar held inside a McDonalds location evolved into what is now known as the industry standard for corporate training facilities, with its headquarters located on a vast campus outside of Chicago. And while some may snicker about graduates earning a "Bachelor of Hamburgerology," Hamburger University offers a lot more than just instruction on how to make the ideal Big Mac. In fact, those who have received their education at the campus in the Chicago area or one of the many Hamburger University satellite campuses around the world gain priceless experience that will aid in their ascent through the corporate ranks.
There are many aspects of this special training program that the average person might not be aware of. Discover the hidden truth about McDonald's Hamburger University by reading on.
Is Hamburger University a Real College?
Hamburger University is a real degree-granting institution. In addition to its main campus in Chicago, Illinois, Hamburger University has seven additional locations around the world. Since HU is a real college, credits earned there can be used to fulfill requirements for an associate's or bachelor's degree at other universities.
There are a few reasons why people question whether Hamburger U is a real university.
It's not unusual for diploma mills and fly-by-night educational institutions to christen themselves after prestigious colleges and universities in order to appear completely legitimate and dependable. The first warning sign is that this institution's name sounds entirely made up. Hamburg University. Hamburger University. Need I say more?.
Since it was established primarily to teach McDonald's employees the skills of restaurant management, HU is known as such; to date, it has graduated about 300,000 people with degrees.
Second, it appears that Hamburger University is not listed on any of the most well-known and reliable college ranking websites. However, this does not immediately imply that the institution should be avoided at all costs.
US News, for instance, acknowledges that it does not list specialty schools like Hamburger U because there are not enough usable data points from these institutions in enough categories to allow for an accurate comparison. The well-known college ranking expert concurs that specialty schools would need a completely different ranking system.
There is no denying that Hamburger University is a legitimate institution that grants legitimate degrees, despite having such a name and not being listed on college rankings.
Hamburger U.'s membership in an accredited group of US colleges and universities is one indication of this; if HU weren't a legitimate institution of higher learning, it would never have joined the group in the first place. If you're interested in attending the school, don't stop reading just yet; we'll go into more detail in a moment.
Hamburger University has various campuses all over the world. As of this writing, there are eight of them.
Then there's the connection between HU and McDonald's, widely regarded as the largest fast-food restaurant chain in the world, with over 39,000 locations across about 100 nations.
It is impossible to dispute Hamburger U's legitimacy as a college because of the numerous factors that support it.
Acceptance Rate at Hamburger University
Some Hamburger University campuses have acceptance rates that are lower than some of the most prestigious colleges and universities in the US. For instance, at its Shanghai, China campus, it is said that only 1% of applicants get admitted One must be nominated in order to be admitted to Hamburger University.
Many college-bound teenagers consider the acceptance rates of schools when creating a college list before deciding whether or not they should be shortlisted.
The lower the acceptance rate, the less likely it is that most students who are not at the top of their class will be admitted.
Well, Hamburger University itself might surprise some people, but so might its acceptance rate. At some campuses, the proportion of applicants who receive an acceptance letter can be quite low. In actuality, you have a better chance of getting into any Ivy League school than HU.
For the class of 2025, the Ivy League with the lowest overall acceptance rate is Harvard University, admitting only 3.4% of all applicants. The acceptance rate at the Shanghai campus of Hamburger University is a mere 1%.
Not only is Hamburger U a real university, but getting into it can be really challenging.
You must be a manager at any McDonald's location or be waiting in line to become one in order for the admissions officers at HU to consider your application.
If not, your application is likely to end up in the pile of rejected ones. Due to this requirement, Hamburger U can be regarded as a selective institution.
However, don't think that just because you are a manager or are being prepared to fill such a position within the McDonald's system that you will automatically be given the opportunity to attend Hamburger University. Instead, keep in mind that you will need to be exceptionally good at what you do in order to be nominated by the franchise owner.
In connection with that, Hamburger University has welcomed independent franchise owners who want to enroll since 2019 and earn a degree from it.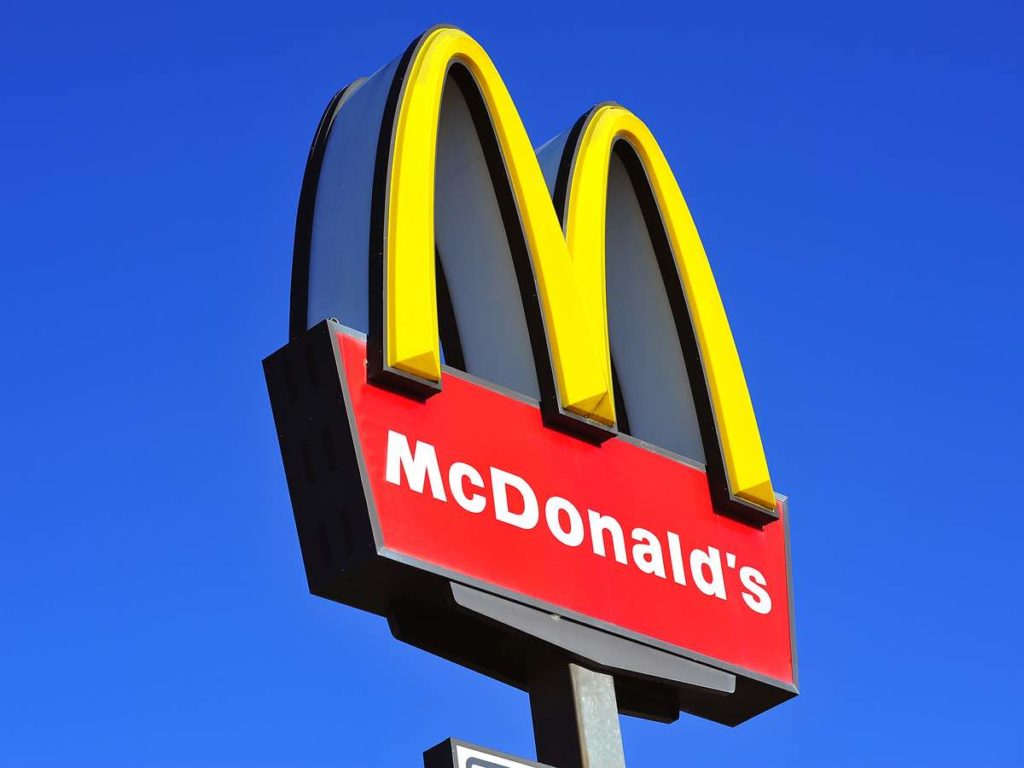 Is Hamburger University Accredited?
Hamburger University is accredited. HU is a member of the American Council on Education (ACE), which is the only major association of higher education to represent various accredited degree-granting institutions in the US. As a matter of fact, in 2005, it was awarded 46 college credit recommendations by ACE.
There is one easy step you can take to put your mind at ease if you have any doubts about a college or university's reliability and validity: see if it has accreditation.
You can be sure that Hamburger U is accredited and that you can trust it.
This is due to the institution's membership in an association that only accepts accredited institutions that grant degrees, whether they are two-year or four-year. More than 1,700 colleges and universities, related associations, and other organizations from the US and abroad are currently members of the Washington, DC-based council.
It's true that Hamburger University was initially established to train McDonald's employees. But don't think that going there will only benefit you if you want to work for the largest fast-food chain, which has a net worth of about $170 billion.
The degree and corresponding credits you can earn from HU may have value outside of McDonald's because of the curriculum's credit recommendations from ACE.
You can use it, for instance, to submit a job application or sign up for an associate's or bachelor's degree program.
McDonald's employees can also earn Credit for Prior Learning (CPL), which they can use to their advantage when accepting college credit, thanks to ACE's recommendations. To put it simply, this enables employees of the fast-food chain to receive credit for knowledge and abilities acquired outside of a traditional classroom.
Credits can be transferred to colleges and universities that accept them, whether they were acquired through attendance at Hamburger U or employment at a McDonald's location, enabling degree-seeking students to save time and money.
What Degree Can You Earn at Hamburger University?
Since its founding, Hamburger University has only awarded one degree: a bachelor's in Hamburgerology. A Hamburgerology degree only requires 23 credits, as opposed to a traditional bachelor's degree, though students in senior managerial positions within the McDonald's system can earn up to 27 credits.
For high school graduates, there are literally hundreds of undergraduate degree options to choose from, which can make the college application process both exciting and stressful.
After all, obtaining a college degree can allow one to pursue their preferred career path.
The only degree offered at Hamburger University, on the other hand, is what the institution refers to as a bachelor's degree in Hamburgerology. With a name like that, many automatically assume that the degree awarded by HU is all about mastering the art of preparing and devouring McDonald's hamburgers.
Studying for a degree in Hamburgerology entails taking classes in leadership, customer service, procedures, restaurant management, and many other topics. Along with reading textbooks, students must participate in meetings and role-playing exercises held in interactive labs on campus.
There are additional courses available for other McDonald's system leaders in addition to the prerequisites for the bachelor's degree in "Hamburgerology."
Introduction to management, general management, shift management, and guest services are a few examples.
Before taking the GM capstone, which, as its name suggests, is intended for people who want to shine in top-level management positions, students must successfully complete these courses.
It is said that over 40% of McDonald%E2%80%99s senior leaders across the globe are graduates of Hamburger U
What Can You Do With a Hamburger University Degree
A degree from Hamburger University can help a graduate advance in the McDonald's organization's leadership ranks. A bachelor's degree in Hamburgerology can also be used in various business and organizational environments due to the knowledge and skills developed by the coursework.
It is true that in order to enroll in Hamburger U, you must be a McDonald's employee, particularly a current or aspiring manager, or a franchise owner.
However, you can use a degree from HU outside of the McDonald's organization as well.
With a variety of skills they can use in their respective McDonald's locations after they graduate, Hamburger University aims to teach its students the art of restaurant management.
To put it another way, graduates of HU are experts in operating and managing restaurants.
As was previously mentioned, Hamburger U recently began accepting franchise owners and developed a curriculum specifically for them.
A degree from HU can be used to advance professionally within the McDonald's system by taking on a higher-level managerial position or by applying for a position at the corporate headquarters of the top fast-food restaurant chain. This is because attending HU can help students develop a variety of leadership and ownership skills.
However, a bachelor's degree in hamburgerology can also be useful outside of the McDonald's framework.
For instance, you could use your HU degree to apply for an administrative position at another business or organization (although it might not be the best idea to apply at McDonald's direct rival). You can also use it as a reference when starting your own business, whether it's in the food industry or not, if you want to make money.
Last but not least, you can use your credits from Hamburger University to earn a certificate, diploma, or even an associate or bachelor's degree. According to ACE, about 1,600 colleges and universities in the US accept HU credits, which can result in lower tuition and a quicker graduation.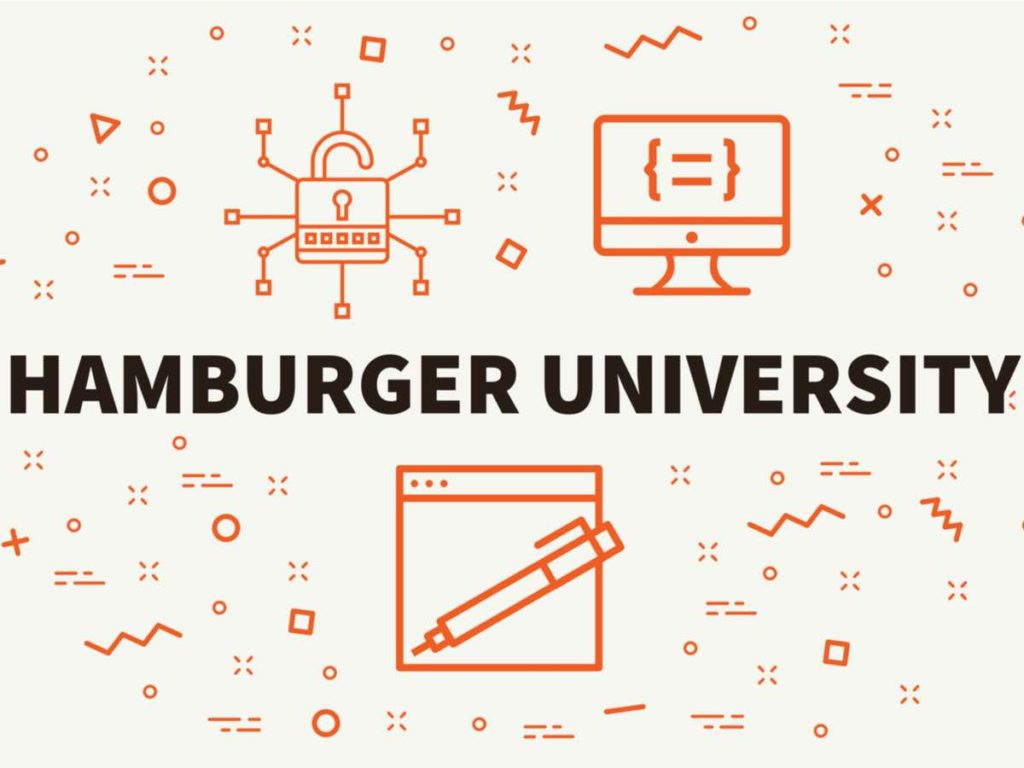 How Much Does It Cost to Attend Hamburger University
The cost of attending Hamburger University is zero. This is due to the fact that the business and/or franchise owners are responsible for financing its employees' degree programs in hamburgerology. McDonald's makes attendance at HU accessible to qualified individuals because it views it as a form of training.
Cost is one of the most crucial considerations for most high school seniors and their parents when choosing a college. This is especially true for those from low-income backgrounds.
College expenses may be higher at elite private colleges and out-of-state public universities.
If you are not a resident of Illinois, where Hamburger University's main campus is located, you will likely attend HU as an out-of-state student and may be concerned about the costs if you are planning to earn a degree from it because HU has only eight campuses worldwide, only one of which is located in the US.
Well, there's good news: attending Hamburger U is absolutely cost-free. This means that HU will take care of all of your expenses, including tuition, fees, room and board, textbooks, and supplies.
The FAFSA is an essential component of the college application process because many students preparing for college want to attend institutions that offer some of the best financial aid packages available. However, since Hamburger University is free to attend, there is no need to worry about financial issues.
Although earning a degree at Hamburger U is entirely free, doing so afterward with an associate's or bachelor's degree isn't. Fortunately, McDonald's offers scholarships to HU graduates who want to pursue higher education.
The credits you earn from Hamburger University can be transferred to colleges and universities that accept them, as has already been mentioned several times in this post. This results in lower college costs.
Spending money should be the last thing on your mind if you want to attend HU. To be eligible to attend, you must be a McDonald's employee who holds a managerial position or is about to be promoted to one. On the other hand, you will need to dedicate your time and effort.
Of course, attending Hamburger University is not the only option.
While working for McDonald's, are you considering earning a degree from your preferred traditional college or university?
Then you might be qualified for an Archways to Opportunity scholarship, which offers employees of McDonald's up to $7,500 in tuition assistance.
Just Before You Apply to Hamburger University
You must receive an invitation to attend Hamburger University before submitting an application through the Common App or Coalition App. And in order to be invited, you must either be a manager at a McDonald's location, an aspiring manager there, or a franchise owner.
Contrary to popular belief, Hamburger U is a legitimate university.
The bachelor's degree in Hamburgerology it awards can be used to advance one's career within the McDonald's system or to apply for managerial or administrative positions at other businesses. Some two-year or four-year degree-granting institutions will accept the credits students earn there for undergraduate studies.
McDonald's Hamburger U: What It Takes to Graduate
FAQ
Is it hard to get into Hamburger University?
Getting into Hamburger University is no easy feat. In fact, the acceptance rates are lower than both Oxford and Harvard! Some McDonald%27s University campuses have an acceptance rate of about 1%, making this a very competitive program for McDonald%27s employees
Is Hamburger University a real university?
A training center called Hamburger University is located at the McDonald's Corporation's main office in Chicago, Illinois. It provides training in restaurant management to high-potential restaurant managers, mid-managers, and owner-operators.
Can you get a degree in Hamburgerology?
In 1,600 US colleges and universities, the credits can be applied toward a bachelor's degree or a degree in Hamburgerology. Employees who successfully complete the course, which has been offered since founder Ray Kroc opened the first center in Illinois in 1961, can receive their degree.
Where can you study Hamburgerology?
Although it is based in Chicago, Illinois, McDonald's Hamburger University also offers classes online. This institution offers training for 17 certifications, with Leading Great Restaurants, ASM, and Bachelor of Hamburgerology receiving the best reviews.